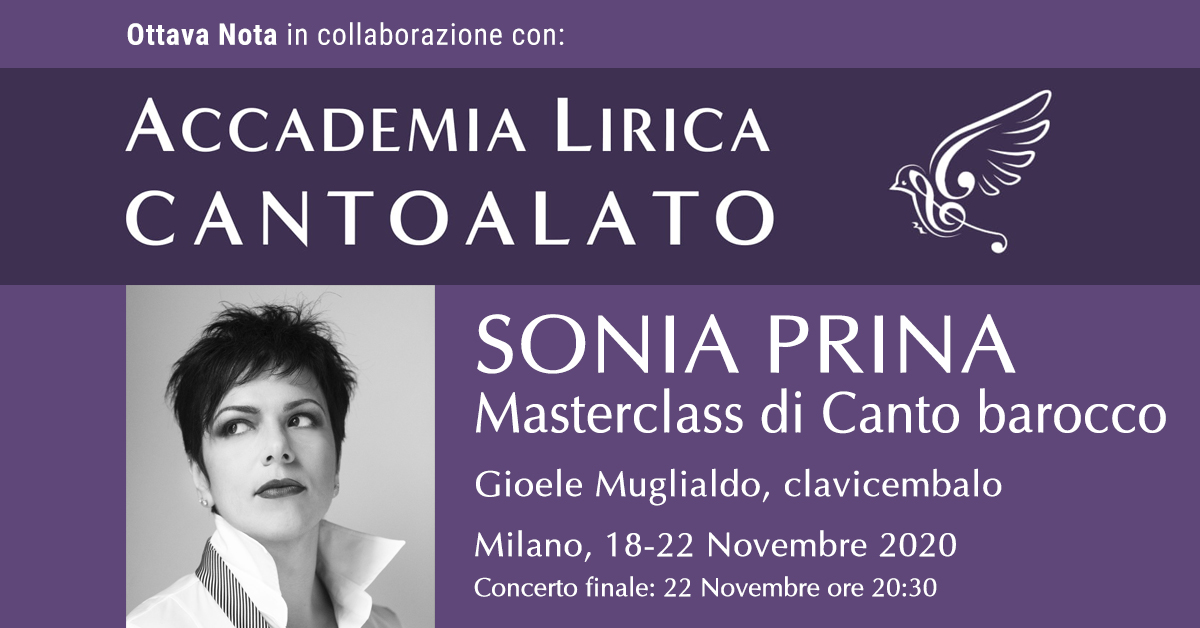 Ottavanota in collaborazione con Accademia Lirica Cantoalato
18-22 Novembre 2020
Concerto Finale: 22 Novembre ore 20:30

---
Sonia Prina
Masterclass di Canto barocco
«Le arie tratte dalle opere di Georg Friedrich Händel»
M° Gioele Muglialdo, clavicembalo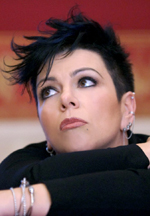 Sonia Prina Il contralto italiano Sonia Prina è ad oggi considerata un punto di riferimento assoluto della sua vocalità nella scena lirica internazionale con ingaggi che la vedono protagonista in molti dei teatri più significativi del globo. Nata a Magenta (MI), all'età di tredici anni intraprende gli studi musicali presso il conservatorio 'Giuseppe Verdi' di Milano e si diploma in tromba e canto. Nel 1996 vince le selezioni per l'ammissione all'Accademia per Giovani Cantanti Lirici presso il Teatro alla Scala di Milano e dal 1997 cominciano le scritture per le stagioni operistiche con particolare interesse al repertorio barocco. La sua rara voce di contralto le permette di farsi notare da subito sulla scena lirica internazionale. Riceve molti premi tra cui citiamo il prestigioso Premio Abbiati nel 2006 e il Tiberini d'Oro nel 2014 in entrambi casi come migliore cantante dell'anno. Tra gli impegni di maggior rilievo degli ultimi anni citiamo: ruolo titolo di Rinaldo di Handel al Teatro alla Scala di Milano, all'Opera di Zurigo e al Festival di Glyndebourne; ruolo titolo nell'Ascanio in Alba di Mozart al Festival di Salisburgo; ruolo titolo nell'Orlando di Handel alla Sydney Opera House; Clarice ne La Pietra di Paragone di Rossini al Théâtre du Châtelet di Parigi; ruolo titolo di Tamerlano alla Staatsoper di Monaco. Sonia Prina è invitata regolarmente molti dei più prestigiosi teatri e festival: La Scala di Milano, Théâtre des Champs Elysées e Opera de Paris, Teatro Real di Madrid e Teatro Liceu di Barcellona, Opera di Sydney, Barbican di London, Lyric Opera di Chicago e Opera di San Francisco, Staatsoper di Monaco, Festival di Salisburgo, Festival d'Aix en Province, Opera di Zurigo etc. collaborando con direttori quali: Rinaldo Alessandrini, Giovanni Antonini, Harry Bicket, Fabio Biondi, Ivor Bolton, Alan Curtis, William Christie, Ottavio Dantone, Diego Fasolis, Emmanuelle Haim, Christopher Hogwood, René Jacobs, Paul McCreesh, Marc Minkowski, Jean Christophe Spinosì, Patrick Summers e registi quali: Robert Carsen (Rinaldo a Glyndebourne e Alcina a Parigi), David McVicar (Orlando a Parigi e Giulio Cesare a Lille), Pier Luigi Pizzi (Orfeo a Madrid), John Copley (Ariodante a San Francisco), David Alden (Alcina a Bordeaux e Madrid). Grande specialista haendeliana tra i suoi ruoli di predilezione ricordiamo i seguenti ruolo titolo: Giulio Cesare e Orlando a Parigi; Amadigi a Naples; Rinaldo a Zurich, Scala and Glyndebourne, Silla a Roma, Tamerlano a Munich ma anche: Bradamante nell'Alcina a Parigi; Polinesso nell'Ariodante a Barcellona e San Francisco; Bertarido nella Rodelinda a Londra e Vienna; Goffredo nel Rinaldo alla Lyric Opera di Chicago; Amastre nel Serse a San Francisco. Nella sua collaborazione con l'Orchestra Verdi di Milano e la sua orchestra a strumenti originali La barocca e il suo direttore Ruben Jais esegue periodicamente il Messiah ed altri progetti. E' stata invitata a cantare in Vaticano per S.S. Papa Benedetto XVI e il Presidente della Repubblica Italiana Giorgio Napolitano il Magnificat di Vivaldi diretta da Zhang Xian. Alcuni dei suoi ingaggi più recenti includono: ruolo titolo dell'Ezio di Gluck all'Opera di Francoforte; Aci Galatea e Polifemo a La Monnaie di Bruxelles con René Jacobs; ruoli titolo del Giulio Cesare e dell'Orlando di Handel alla Semperoper di Dresda; Polinesso nell'Ariodante a Aix en Provence; La Resurrezione di Handel con i Berliner Philarmoniker. Ha al suo attivo numerosissime incisioni tra cui citiamo: Il Trionfo del Tempo e del Disinganno and La Resurrezione di Handel (Virgin/Erato); Senna festeggiante, L'Olimpiade e l'Ottone in Villa di Vivaldi (Naïve); l'Orfeo di Monteverdi (Erato); Lotario (DHM) and Rodelinda (Deutsche Grammophon); Ezio di Gluck e Ezio di Handel (Erato). Citiamo anche l'album solistico per la Vivaldi edition Arie Ritrovate (Naïve) and un progetto special sulla Lucrezia di Handel (Ludi Musici). Tra i dvd di prestigio citiamo Ascanio in Alba (Deutsche Grammophon); La Pietra di Paragone (Naïve) e di recente uscita il ruolo titolo di Rinaldo (DVD Opus Arte).
---
REGOLAMENTO
• La Masterclass è aperta ad allievi ed uditori che siano studenti di canto e professionisti italiani e stranieri.
• La Masterclass approfondisce lo stile del canto haendeliano, con particolare riferimento al teatro d'opera. Si pone l'accento sull'analisi di arie dai diversi affetti con attenzione particolare al testo e al suo sviluppo musicale e armonico: arie di furore, da caccia, patetiche. L'analisi partirà innanzitutto dalla psicologia del personaggi. Oltre all'esecuzione di arie, è richiesta la preparazione di duetti o/e terzetti tratti da opere, esercizio fondamentale per trovare il bilanciamento tra le voci e instaurare un dialogo musicale tra gli interpreti.
• La Masterclass si svolgerà a Milano, Via Marco Bruto, 24
• Posti disponibili allievi effettivi: n. 9
• Iscrizioni fino a esaurimento posti.
• Qualora le richieste fossero superiori al numero massimo stabilito, sarà effettuata una selezione in base ai materiali audio/video inviati.
• Entro il 4 Novembre a tutti gli iscritti verrà comunicato l'elenco degli allievi effettivi.
• Le lezioni si svolgeranno dal 18 al 21 Novembre 2020. Ogni allievo ha diritto ad una lezione giornaliera (di 45 minuti)
• Il 22 Novembre si svolgerà un concerto dei partecipanti aperto pubblico, selezionati ad insindacabile giudizio dello staff artistico
• Il Concerto Finale vedrà la partecipazione straordinaria di Sonia Prina e avrà il Patrocinio di DEMOCO
• A conclusione della Masterclass verrà rilasciato un attestato a tutti gli iscritti che avranno frequentato il corso per intero. L'attestato sarà rilasciato dall'Accademia Lirica Cantoalato, Associazione Euterpe OttavaNota, col Patrocinio di DEMOCO
• Gli allievi che a giudizio insindacabile del docente si saranno distinti nel corso della Masterclass per particolari doti artistiche, potranno essere inseriti nei programmi delle manifestazioni organizzate dall' Accademia Lirica Cantoalato, Associazione Euterpe OttavaNota, Associazione Amici della Lirica di Saronno "Giuditta Pasta", Casa Verdi – Milano, DEMOCO.
• Al concerto finale saranno invitati Agenti e/o organizzatori

REGOLE INDEROGABILI
• Ogni decisione è ad insindacabile giudizio del Docente.
• Sono ammesse registrazioni, audio o video o cellulari, solo ed esclusivamente per uso personale. Sottoscrivendo l'iscrizione si accetta la clausola esplicita di non diffusione di audio o video tramite di qualsiasi mezzo o strumento. Le uniche registrazioni autorizzate per un utilizzo pubblico, sono effettuate da parte dell'organizzazione della Masterclass.
• Gli allievi devono essere presenti per l'intero giorno e tutti i giorni, pena la non emissione dell'attestato e ammissione al concerto.
SEDI DELLA MASTERCLASS
Lezioni: Via Marco Bruto, 24 – Milano
• Passante ferroviario (S5, S6, S9): fermata Forlanini
• Autobus n° 73: fermata Forlanini; n° 66 e n° 45: fermata Piazza Ovidio
• Tram n° 27 fermata Marco Bruto
COSTO E ISCRIZIONE
Allievi effettivi: 180 € di quota di iscrizione + 400 € quota di frequenza
Uditori (tutto il periodo): 80 € di quota di iscrizione + 100 € quota di partecipazione
Uditori (giornaliero): 20 € di quota di iscrizione + 30€ quota di partecipazione
Iscrizione:
Le iscrizioni sono aperte e chiuderanno il 31 Ottobre 2020
Documenti da allegare alla domanda di Iscrizione da inviare a: info@cantoalato.it

1. Modulo di Iscrizione compilato (vedi allegato)
2. Frontespizio del Passaporto o della carta di identità
3. Curriculum comprendente l'eventuale attività didattica e/o concertistica
4. Registrazione audio o video di uno o più arie cantate dal candidato (formato mp3 o mp4)
5. Ricevuta di versamento di 180 € da effettuarsi all' ordine di:
Associazione Euterpe OttavaNota
Iban: IT 38 L 030 6909 6061 0000 0119 953
Quota di Frequenza/Partecipazione:
Da effettuarsi entro l'8 Novembre 2020 presso la segreteria OttavaNota aperta tutti i giorni feriali dalle ore 15,00 alle ore 19,00 (tranne il mese di agosto) in contanti, carta di credito, bancomat, assegno o satispay, oppure bonifico bancario (indicando nome, cognome e Masterclass a cui si vuole partecipare) all'ordine di:
Associazione Euterpe OttavaNota
Iban: IT 38 L 030 6909 6061 0000 0119 953
• Nulla di queste quote sarà restituita, anche parzialmente, nel caso di rinuncia da parte dell'allievo
• A tutti gli iscritti che per mancanza di posti non saranno accettati, verrà data comunicazione via E-mail e verrà restituita la tassa di Iscrizione.
• Nel caso in cui non vi fossero le condizioni idonee all'avvio della Masterclass, la quota pagata per l'iscrizione verrà restituita.
Soggiorno:
Si informa che la struttura Residence Futura, situata vicino la sede dell'Accademia, in convenzione con Ottavanota pratica i seguenti prezzi: singola 70€, doppia 90€. Le camere sono dotate di angolo cottura.
SEGRETERTIA E CONTATTI
Via Marco Bruto, 24 – 20138 Milano
Email: info@cantoalato.it
Tel: 0289658114
M° Muglialdo: (+39) 3487001383
www.ottavanota.org
STAFF
ACCADEMIA LIRICA CANTOALATO
Direttore Artistico: M° Gioele Muglialdo
Segreteria organizzativa: Elisabetta Ronchi
Presidente Onorario: Dott. Alessandro Ubertazzi
Con il Patrocinio di DEMOCO – Moda, Design, Comunicazione

Milan, 18-22 November 2020
Final Concert: 22 November, 8:30 pm

---
SONIA PRINA
Masterclass of Baroque Singing
«Arias from the operas of Georg Friedrich Händel»
Gioele Muglialdo, harpsichord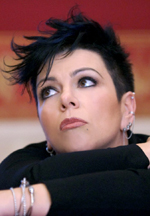 Sonia Prina
 quickly established herself as one of the leading contraltos of her generation. After graduating in singing and trumpet from the Giuseppe Verdi Conservatory in Milan, she was admitted at the Academy of Young Singers of the Teatro alla Scala.
She made her operatic stage debut at the Scala at only 23 years old as Rosina in Il Barbiere di Siviglia conducted by Riccardo Chailly and featuring young Juan Diego Flórez as Almaviva.
Thanks to her unique voice she received international recognition and won several prizes including The Italian music critics' Prize "Franco Abbiati" in 2006 and the "Tiberini d'Oro" Prize in 2014 both naming her "Best Singer of the Year".
Sonia has collaborated with conductors such as Rinaldo Alessandrini, Giovanni Antonini, Harry Bicket, Fabio Biondi, Ivor Bolton, Alan Curtis, William Christie, Ottavio Dantone, Diego Fasolis, Christopher Hogwood, René Jacobs, Paul McCreesh, Marc Minkowski, Jean-Christophe Spinosi, Patrick Summers, Jordi Savall, to name just a few, and appeared in productions of Robert Carsen, David McVicar, Pier Luigi Pizzi, John Copley, Damiano Michieletto and David Alden.
Career highlights include the title roles in Mozart's Ascanio in Alba (Salzburg Festival) and in Gluck's Ezio (Frankfurt Opera). She was Clarice in Rossini's Pietra del paragone (Théâtre du Châtelet, Paris) and Isabella in L'Italiana in Algeri (Teatro Regio, Turin). She performed La Resurrezione with the Berliner Philharmoniker under Emmanuelle Haïm, Mozart's Requiem with Antonio Pappano at the Accademia Nazionale di Santa Cecilia in Rome and Beethoven's 9th Symphony at the Royal Albert Hall for the BBC Proms.
Particularly fond of Handel, she has sung the title roles in Giulio Cesare (Paris, Dresden, Turin), Orlando (Sydney, Paris, Dresden), Tamerlano (Munich), Amadigi (Naples), Rinaldo (Zurich, Milan and Glyndebourne), Silla (Rome). She also performed as Bradamante in Alcina (Paris), Polinesso in Ariodante (Aix-en-Provence, Barcelona and San Francisco), Disinganno in Il Trionfo del Tempo e del Disinganno (Copenhagen), Bertarido in Rodelinda (London and Vienna), Goffredo in Rinaldo (Chicago), Amastre in Serse (San Francisco and Houston), Galatea in Aci, Galatea e Polifemo (Brussels, Bucharest, London). She sang Handel's Messiah at the Musikverein Vienna under the baton of Erwin Ortner.
Sonia's repertoire comprises the Monteverdi Trilogy in which she appears as Ottone in L'Incoronazione di Poppea with Rinaldo Alessandrini, Penelope in Il Ritorno d'Ulisse in Patria with Ottavio Dantone, Messaggera and Speranza in L'Orfeo with William Christie at the Teatro Real in Madrid.
With Jordi Savall she performed Vivaldi's Farnace (Madrid) and Teuzzone (Liceu, Barcelona).
In addition to the Baroque period, Sonia Prina has distinguished herself in Romantic and post-Romantic repertoire. She sang Mistress Quickly in Falstaff with conductors Donato Renzetti and Riccardo Frizza (Berlin, Parma, Turin); Smeton in Anna Bolena (Barcelona) alongside Editha Gruberova and Elina Garanca; La Maman, La Tasse chinoise, La Libellule in L'Enfant et les Sortilèges (Palermo and Naples); Federica in Luisa Miller (Barcelona).
In 2017/2018, she was artist-in-residence at London Wigmore Hall where she has been re-invited year after year since 2012. She gives recitals in major cities throughout Europe, South America and Japan with orchestras such as the Venice Baroque Orchestra, Il Giardino Armonico, Accademia Bizantina, Le Concert d'Astrée, Europa Galante, Kammerorchester Basel, Ensemble Matheus.
Her international career has led her to La Scala in Milan, Théâtre des Champs-Elysées, Opéra National de Paris, Bayerische Staatsoper, Teatro Real in Madrid, Gran Teatre del Liceu in Barcelona, Zurich Opera, Barbican Centre in London, Sydney Opera House, Lyric Opera of Chicago, San Francisco Opera, Salzburg Festival, Aix-en-Provence Festival, Bucharest George Enescu Festival.
She was invited to sing Vivaldi's Magnificat at the Vatican under the baton of Zhang Xian for Pope Benedict XVI and Giorgio Napolitano, the former President of the Italian Republic.
Her vast discography includes several works by Handel – Il Trionfo del Tempo e del Disinganno, La Resurrezione (Virgin,) Lotario (DHM), Rodelinda (Deutsche Grammophon), Ezio (Erato) – and by Vivaldi: La Senna festeggiante, L'Olimpiade, the title role in Ottone in villa and the solo album "Arie Ritrovate" (Naïve). Sonia also recorded Monteverdi's Orfeo (Erato) and the title role in Gluck's Ezio. She appears in the following DVDs: Ascanio in Alba (Deutsche Grammophon) and Rinaldo (Opus Arte) in which she sings the title roles, as well as La Pietra del paragone (Naïve). For the label Glossa, Sonia released Handel's Catone and Silla (title role), as well as the solo album "Heroes in Love" dedicated to Gluck which includes some world premiere recordings.
Among her recent and future engagements are the title role in Lucio Cornelio Silla at the Bucharest George Enescu Festival and in Asia under Fabio Biondi with whom she also appears as Nicodemo in Scarlatti's Vergine Addolorata at the Baroque Festival of the Staatsoper Berlin.
Sonia sings the roles of Giove in Hasse's Semele at the Theater an der Wien and Verona under Claudio Osele; Holofernes in Vivaldi's Juditha Triumphans at the Paris Théâtre des Champs-Elysées with Jean-Christophe Spinosi; Tamiri in Vivaldi's Farnace at the Venice Malibran Theatre; Tassile in Handel's Alessandro with the Kammerorchester Basel under the baton of Diego Fasolis in Göttingen, Paris and Basel. She performs Handel's Messiah with the Helsiniki Baroque Orchestra in Tampere and at the Paris Philharmonie under the direction of Hervé Niquet. Accompanied by the Budapest Festival Orchestra and Jonathan Cohen, Sonia sings Vivaldi's Senna festeggiante at Müpa Budapest' Béla Bartók National Concert Hall.
REGULATIONS
• The Masterclass deepens the style of the Händel singing, with particular reference to the opera theatre. The emphasis is placed on the analysis of arias with different affections with particular attention to the text and its musical and harmonic development: arias of fury, hunting, pathetic. The analysis will start first from the psychology of the characters. In addition to performing arias, it is required the preparation of duets or/and trios from operas, a fundamental exercise to find the balance between the voices and establish a musical dialogue between the performers.
• The Masterclass will take place in Milano, Via Marco Bruto, 24
• Places available for active students: 9. Number limited to 10 as auditors
• Enrolments subject to availability
• If the applications exceed the established number of students, a selection will be made on the basis of the audio/video material sent
• Within November 4th , all applicants will be informed of the list of active students
• Lessons will take place from 18th to 21st October 2020
• Every student has the right of n° 1 individual lesson of 45 minutes every day (4 lessons in total)
• On October 22nd there will performed a public concert of the students, selected by unappeable decision of the Teacher
• The Final Concert will involve the special participation of the Teacher soprano Sonia Prina
• At the end of the Masterclass a Certificate of Attendance will be issued to all the students who have attended the whole course. The Certificate will be issued by dall'Accademia Lirica Cantoalato, Associazione Euterpe OttavaNota, under the Patronage of DEMOCO
• The students who, by unappealable decision of the Teacher, have excelled during the Masterclass for their special artistic qualities, will be included in the programmes of the music festivals organized by Accademia Lirica Cantoalato, Associazione Euterpe OttavaNota, Associazione Amici di Casa Verdi Milano, Amici della Lirica di Saronno, DEMOCO
• Agents and / or organizers will be invited to the final concert
MANDATORY RULES
• Every decision is at unquestionable discretion of the Teacher
• Recordings, audio or video or mobile phones, are allowed only for personal use
• By signing the Application Form of the masterclass you accept the explicit clause of not broadcasting audio or video by any means or any tool. The only authorized recordings are made by the Masterclass organization
• Students must be present for the whole day and every day, otherwise the certificate will not be issued and and will not be possible to sing and participate at the final concert
LOCATIONS OF THE MASTERCLASS
Lessons: Via Marco Bruto, 24 – Milano
Suburban Train (S5, S6, S9): stop Forlanini
Autobus n° 73: stop Forlanini; n° 66 e n° 45: stop Piazza Ovidio
Tram n° 27 : stop Marco Bruto
COSTS AND APPLICATION
Regular students: 180 Euros for registration fee + 400 Euros for course attendance
Auditors (for the whole course): 80 Euros for registration fee + 100 Euros for participation
Application:
Applications are open, and close on October 31st, 2020. Documents to be attached to your Application to be sent to the Secretariat at the E-mail address: info@cantoalato.it
1. Duly completed Application Form (see enclosure)
2. Title page of your passport or identity card
3. CV including any teaching and/or concert activities
4. Audio or video recording of one or more arias sung by the applicant (mp3 or mp4 mode)
5. Receipt for payment of 180 euros to be carried out to:
Associazione Euterpe OttavaNota
Iban: IT 38 L 030 6909 6061 0000 0119 953
Cours attendance:
Within November 8th 2020 at the Ottavanota secretariat open every weekday from 3:00 pm to 7:00 pm (except August) in cash, credit card, ATM, cheque or satispay, or bank transfer (indicating name, surname and Masterclass to which you want to participate) to be carried out to:
Associazione Euterpe OttavaNota
Iban: IT 38 L 030 6909 6061 0000 0119 953

• None of these payment will be given back or refunded, not even partially, in case of waiver by the applicant
• all the applicants who cannot be accepted for lack of vacancies will be informed by e-mail and they will have their registration fee refunded.
• in case of missing conditions for the starting of the Masterclasses, the paid registration fee will be returned.
STAY
Please note that the Residence Futura, located near the headquarters of the Academy, in agreement with Ottavanota practice the following prices: single 70€, double 90€. The rooms are equipped with kitchenette.
SECRETARIAT AND CONTACTS
Accademia Lirica Cantoalato – "Ottavanota", Via Marco Bruto 24, Milano
Office times (5-8 pm): phone +39 0289658114 / M° Muglialdo: + 39 3487001383
Email: info@cantoalato.it
STAFF
ACCADEMIA LIRICA CANTOALATO
Director: M° Gioele Muglialdo
Organizing Secretary: Elisabetta Ronchi
Honorary President: Dott. Alessandro Ubertazzi
Under the Patronage of Democo – Fashion, Design, Communication